All-in-one live learning platform
When you combine live cohort-based classes with a best-in-class learning platform, you get a next-generation learning experience that teams – and learning administrators – love.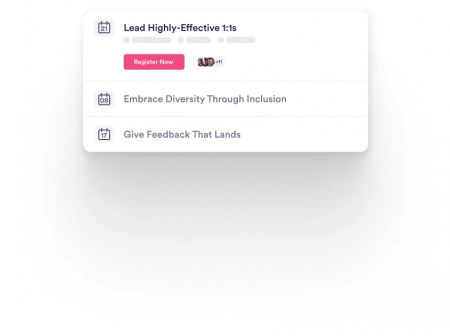 We offer a wide range of live programs designed by learning strategists using cutting-edge behavioral science techniques and facilitated by world-class coaching experts.
Our flexible Membership product provides members with unlimited access to Hone's live public electives. Learners can forge their own learning journeys by learning what they want at a time that works for their schedule.
Learning continues outside of the classroom. Our learner platform reinforces classes with additional tools and learning resources that include integrated assessments, challenges, reinforcement nudges, and companion content.
Hone simplifies deploying training programs at scale with an Administrator Dashboard that manages logistics, communications, reporting, and surfaces data-driven insights so that you can focus on impact, not administration.
Post-program Assessments and Assessment Reports provide learners with a clear understanding of their progress and give admins data-backed insight into the ROI of each program.